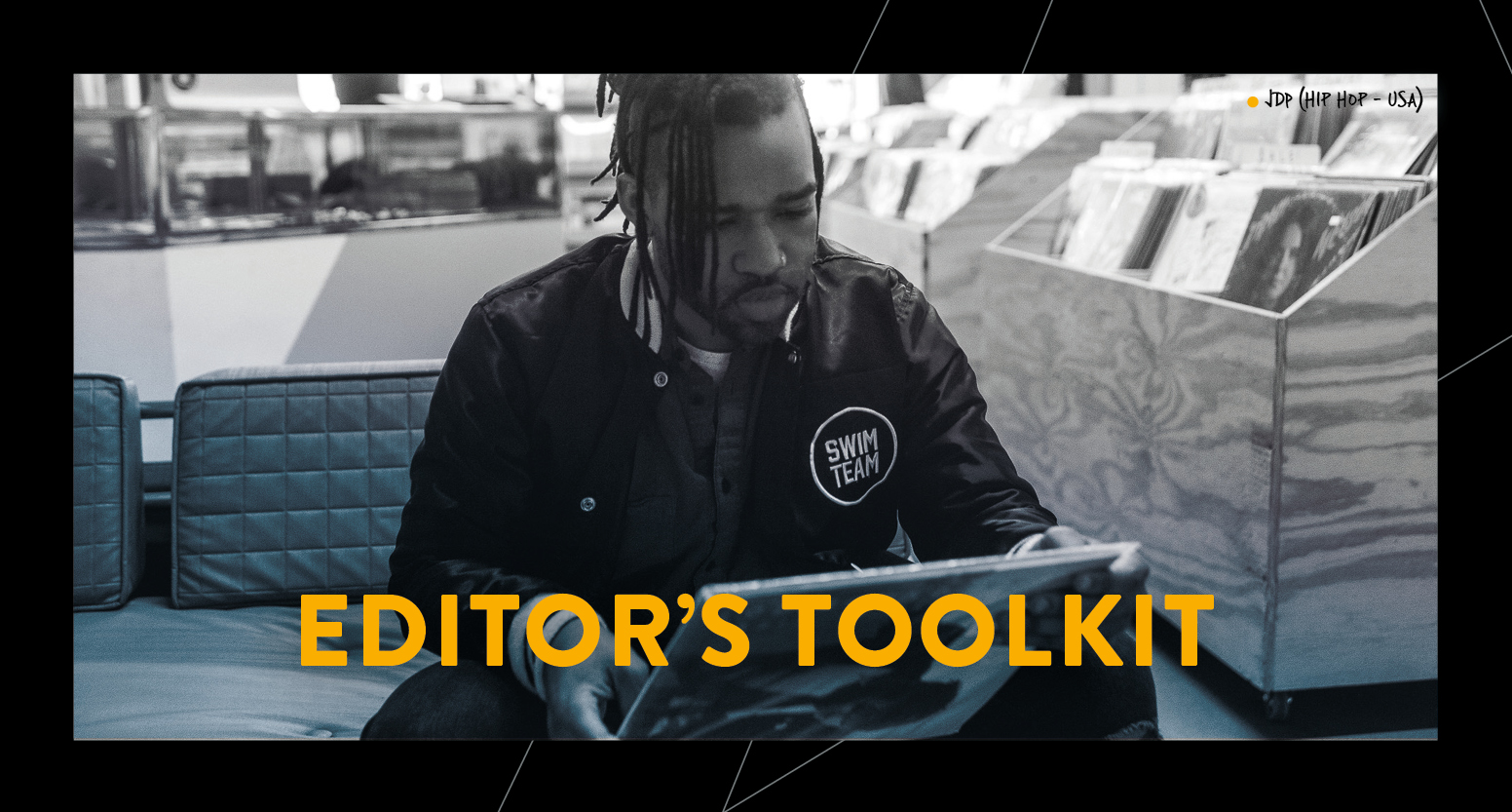 AN ESSENTIAL HUB, COVERING ALL YOUR MUSICAL EFFECTS & SOUND DESIGN NEEDS
An essential hub buzzing with all your sound design and musical effect needs. The Editor's Toolkit will inspire and help you blend the elements in your production.
From suspense-fuelled tense beds to punctuating swooshes, you'll find everything you require to capture that perfect moment.
PLAYLISTS
Take inspiration from our carefully curated selection, created especially for editors.
FEATURED ALBUMS
The latest albums, which we think you'll love working with, can be found here. From background noises to eerie FX, keep up-to-date by browsing the releases.
ADOBE PREMIERE PRO CC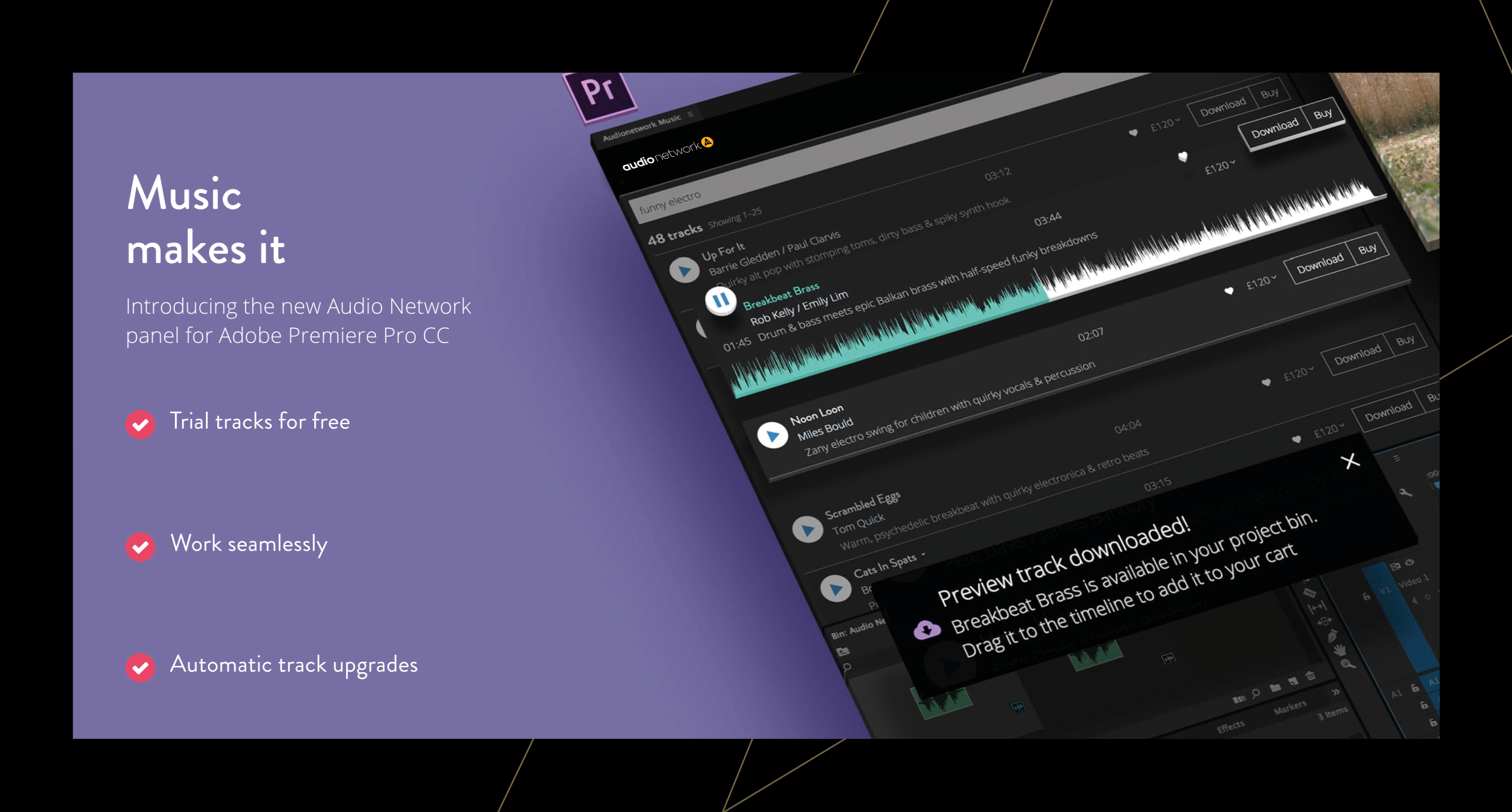 Our plug-in to the industry's leading video editing software means you can access incredible music and speed up your workflow directly within your Premiere Pro timeline.
Visit: adobe.audionetwork.com
Click below for more creative expertise