"Punctured": A Tropfest journey

By: Jess Ossington
Date: 26 Feb 2013
Punctured
is the animation which

took out 3rd place at

Tropfest 2013

and

pulled at the heartstrings of 92,000 short film enthusiasts at the Sydney Tropfest Festival Day.
Punctured tells the story of a lonely man who works in a balloon-popping factory. A warm tale set in a dystopian world.
As the Preferred Production Music Supplier for Tropfest 2013, the Audio Network team were there on Festival Day to watch all 16 finalist films on the big screen. I caught up with 3rd place winners Nick Baker and Tristan Klein to talk about their film Punctured.
How did you start working together?
Nick: We were old school friends who had lost contact. After running into each other at a pub we decided we'd try to win Tropfest - we figured we'd be a pretty good creative match. My background is in journalism and writing, Tristan's is in illustration and graphic design.
You mentioned at the screening that Tristan is a self-taught animator. That's amazing! Tristan, how did you learn to animate and who are your artistic influences?
Tristan: Thank you! So basically I just used YouTube tutorials and played around with the programs. Most of the animations are very basic but there are lots of them.
I've followed the animation industry since I was a kid and always try to see what other people are doing. I loved The Ren & Stimpy Show as a kid, later getting into Japanese animation, especially Studio Ghibli. I'm also a big fan of Monte Python and South Park.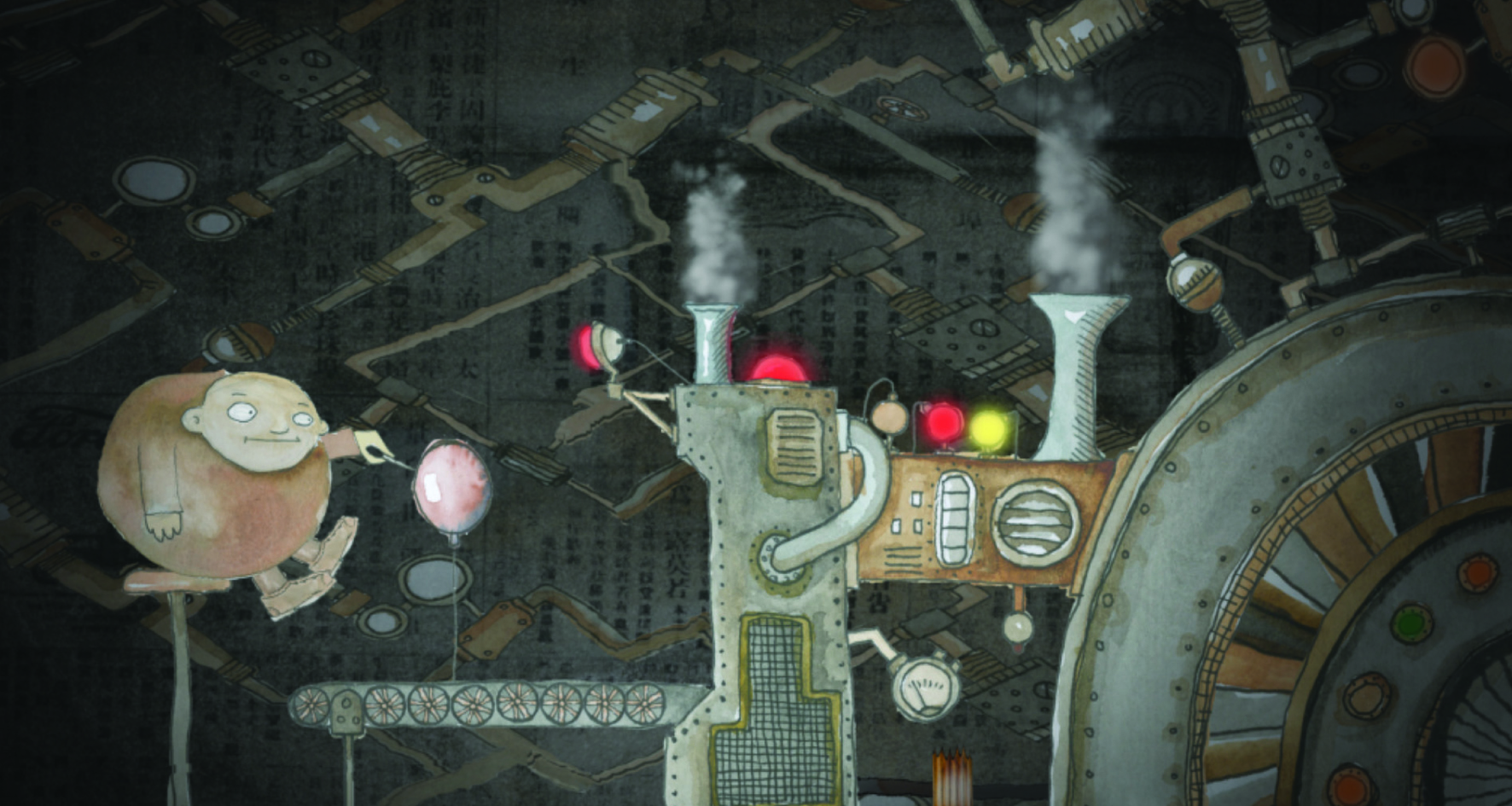 This year's TSI (Tropfest Signature Item) was a balloon. Tell us about the journey from concept to completion.
Nick: We wanted to use the TSI to tell an original, heartfelt story. After months of playing with ideas surrounding a balloon we came up with the premise of Punctured.
We purposely spent a long time on story development, which I then turned into a screenplay. Tristan experimented with a few visual styles until we decided on the look of Punctured. Tristan then drew all the illustrations by hand, scanned them in and animated the images in Adobe After Effects. He then used a program called Crazy Talk to help animate the faces. The entire production process took more than six months of planning and one month of animating.
It all went surprisingly smoothly! Nick was working in the U.S. for a big chunk of pre-production, and as a result much of the story was planned over twenty-two Skype sessions between Denver, Colorado and Sydney.
The film featured a beautiful track called "Above All" by Helen Jane Long. What role did music play in the production process?
Nick: Being a silent film we knew the soundtrack would play a big role, so we did a lot of searching for the ideal track. We thought 'Above All' fitted perfectly with our narrative. The song really told a story - it conveyed the emotional journey we wanted to take the audience on. The breadth of choice in Audio Network's production music library was very impressive. Having a soundtrack of that quality at the click of a mouse is such a great tool for film makers.
Listen to "Above All" by Helen Jane Long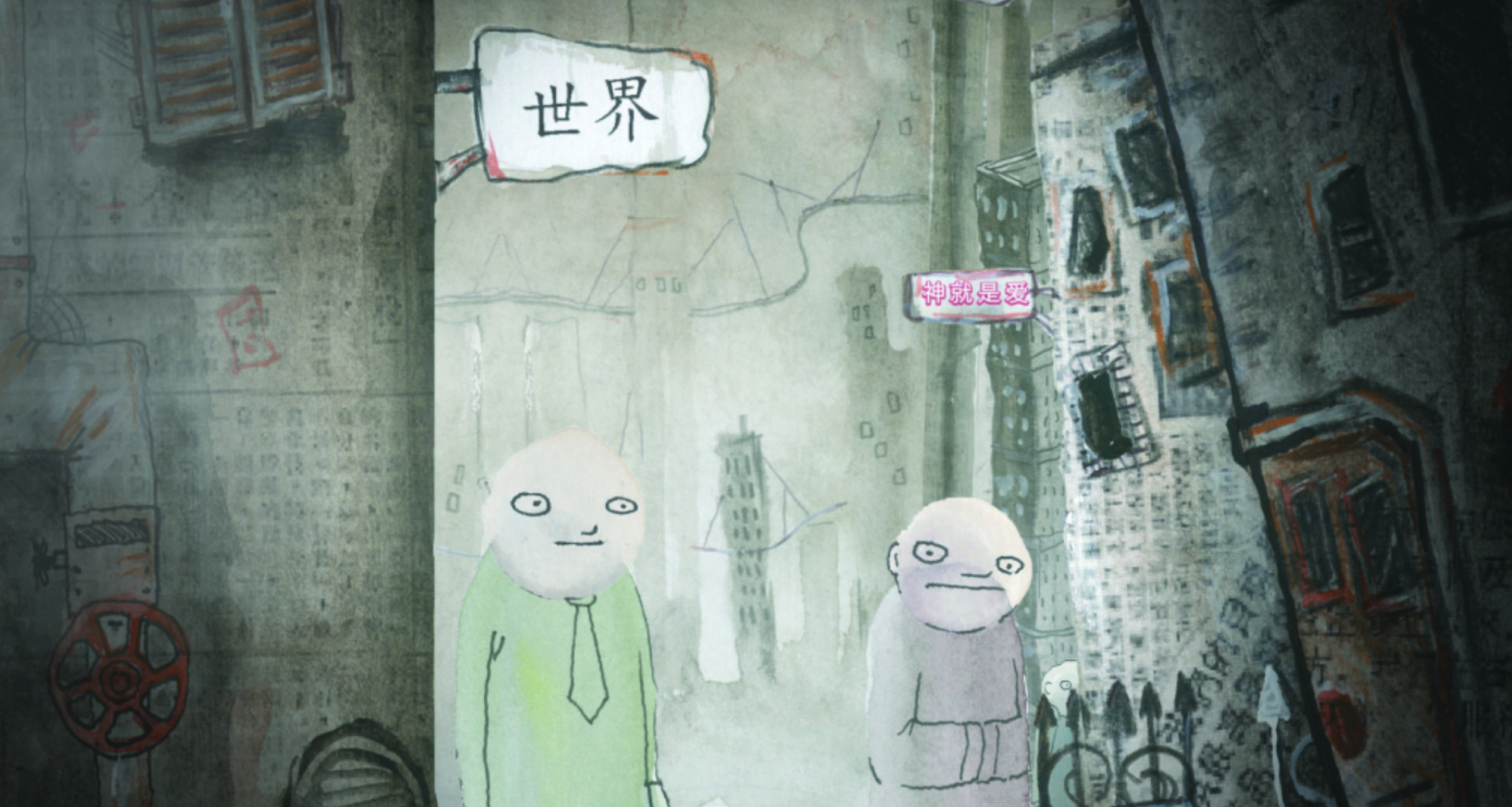 How did it feel to be a finalist and 3rd place winner of Tropfest?
Nick: Making it to the final 16 was an incredible (and very welcome!) surprise. We put in a lot of hard work, and to be rewarded with an opportunity like that was thrilling. It was the strongest line up of Tropfest finalists we'd ever seen and we were shocked and humbled to place among them.
So what's next for you guys?
Nick: We have a lot of projects in the early stages of development. Hopefully the Tropfest placing will lead to bigger and better things! We would like to explore working on children's books and also perhaps some interactive apps for iPad or Android.
And of course we're playing around with some ideas for more short films.
Punctured along with the other Tropfest 2013 finalist films can be viewed on the official Tropfest website.
For more information about Nick Baker and Tristan Klein, visit seekandhide.com.au